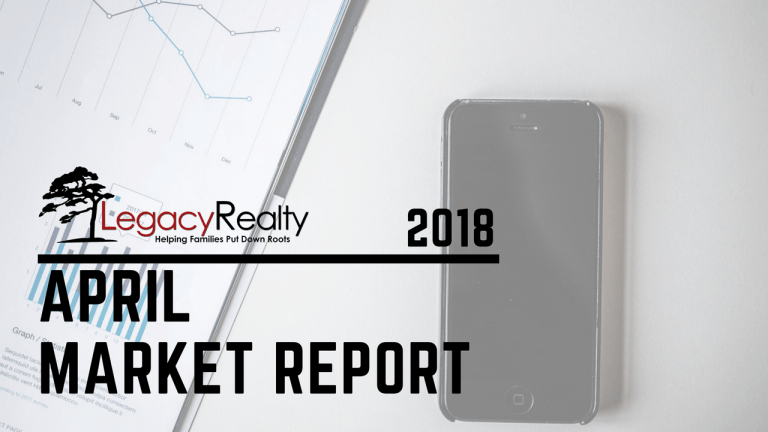 April 2018 Market Report
Everyone in real-estate is looking to time the market perfectly. In Denver, every year many feel as if they are at the top, and every year it keeps going. As the Summer months approach and as more and more people start to ask "when should I list my house", I start really looking close at the numbers. The numbers for April just came out and it makes me think about this time last year. In years past, as May comes, most sellers and buyers would be waiting for kids to get out of school and then start to think about what they were going to do with buying or selling a home. They would know that they need to start to move towards some action but would wait until the kids are out, summer has started and then make those decisions.
In the last few years, as a seller, if this is your plan of action you are already behind and are now playing catch up. The market seems to be peaking earlier and earlier each year. It is my personal opinion that buyers are getting wiser and are frankly tired of trying to buy a home in the summer. There is just too much competition and the prices in the summer are just too high for many buyers. Therefore, buyers are starting to look at homes before the rat race begins. What does all this mean for sellers? April & May seems to be the time to sell. I tell my sellers that June is still good, but the market has dropped off after that the last few years. As much as sellers and buyers would like, no real estate agent has a crystal ball and can somehow tell the future. All we can do is use our knowledge, expertise, and track the numbers that come out. So how do we know that this year should be similar to the last? The Numbers!
Photo Credit: REColorado.com
When we look at the numbers last year in April compared to this April we see that almost everything is exactly the same. Homes sold this year is within 1%, we are down 1% from the number of homes sold last year. Our amount of inventory in the market is the same and the new listings this year is up 5% compared to 2017. Even our days on market are the same, 34 days on the market for a house to sell in 2017 and this April was 33 days. What does all this mean? Well, to start it means that this year seems to be the exact same as last year…a hot market! And secondly, if you are a seller you are probably hearing all the agents tell you to start the process now. Well, they are not just kidding and for most of us it is not a sales pitch, we are simply trying to educate our buyers and sellers to the time to make the most money, and now IS that time!