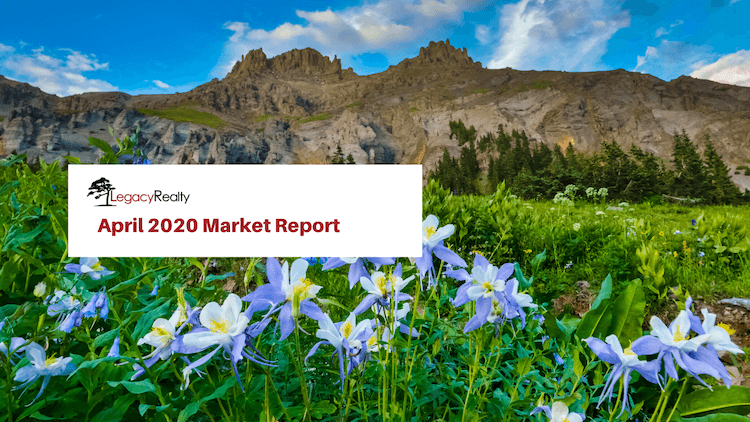 April 2020 Market Report
Hey there everyone!
I hope this finds you and your loved ones healthy and safe. There is still a LOT of uncertainty out there and I am here to deliver the facts about the Denver Real Estate Market and what experts like me are projecting for the near future.
Here are the Denver Metro housing statistics for April 2020:
Average price of a home was $520,953.
The average price of a home has INCREASED by 3.5% from this time last year
Months of supply is at 1.7% lower than last year by .1%.
In April, the average home was on the market 34 days total from listing to closing.
Myself and the other experts are now tracking housing statistics weekly due to the rapidly changing market conditions, because we want to make sure people are well informed. In the past weeks, we've seen an increase in activity as things are opening back up again.
The market is strong and holding true. It is not dropping. For instance, with two listings in April, we had 20 showings on the 1st day and on another listing 40 showings on 1st day. Both properties went under contract 10%+ over asking price and this was still in the midst of Covid-19.
Tons of questions are being asked, the top one being, "is this the 'bubble' everyone has been concerned about?". My answer is NO, I do not project Denver having a significant price drop. We simply do not have an oversupply of houses. Last month, Denver had about 6663 homes on the market and there are many more buyers out there.
Another concern people have is about mortgage lending. Rates are still at an all-time low and we've certainly seen some volatile ups and downs when COVID19 first broke out. Rates have stabilized nice and low, first-time buyer programs are still in place, and mortgage products are good and closing well.
People want to know if they can buy and sell right now? YES! Real estate is an essential business and a critical part of the economy. There are a few new rules and adjustments for showings but buyers are out and searching. If you're ready to sell your place or if it's time to search for another, give me a call and we can review the new protocols.
Please remember I am here for each and every one of you, never hesitate to reach out if I can help you in any way.
Thanks and God Bless,
Shane