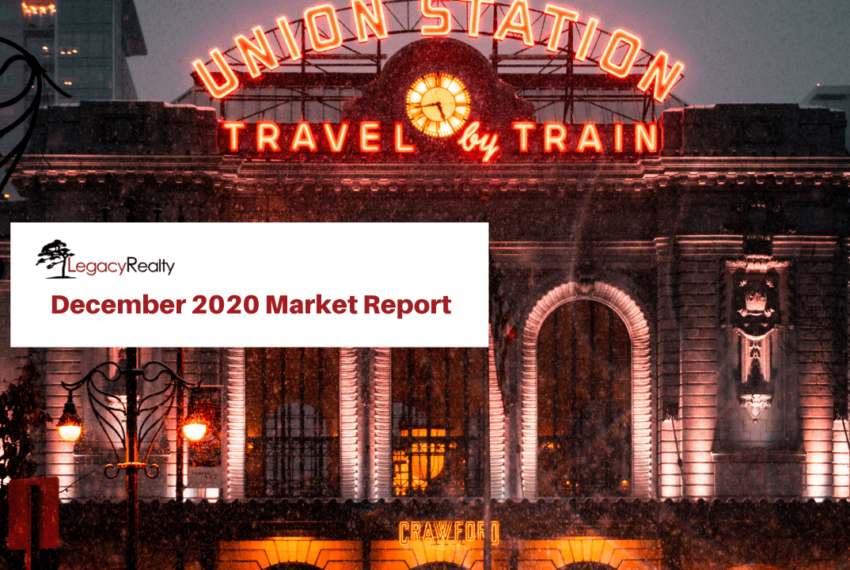 December 2020 Market Report
December Market Update
There hasn't been a lot of change from November to December in 2020! So, let's dive right in!
Average Sold Price: $599,267 – that is up from last year significantly.
Fun fact: If you own a home in this average price range and you have owned it for at least a year…you saw an increase in value on average of $87,000. Wow!!
Inventory: Again, what inventory? We thought inventory was low for November…well, December just went lower. Inventory is coming in at .06% for December. This has dropped from last year by a mind blowing 58%.
What else is happening? Prices are still increasing. We're seeing lots of overbidding in this market with the lack of inventory.
Homes on the Market: There were 3088 active listings on the market in December. Sounds pretty good right? Well, that number represents the number of homes across the entire metro area and portions of the front range. Just to test things out, Mason and I did a search of homes in Lakewood from $1000 to $10 million…how many homes came up on the market in the Lakewood area? 29. That shows how spread out these homes are over this large real estate market.
Showings: 15 showings are the average we're currently seeing on active listings. Last year we were at 6 showings per home. That is a 144% increase in showings! Why is this so high? Because of supply and demand.
Takeaways:
The market is great for sellers and a bit more difficult for buyers because of the supply and demand.
These are unprecedented times, even for those of us that have been in the business for 20+ years.
Prices are being driven up by the lack of inventory and because of multiple offers and overbidding.
If you're a buyer – start planning now and get out there to shop. As we move into spring, which is typically the busy season, we will see an increase in buyer competition and prices.
Sellers – Now might be a good time to capitalize on selling your home if you have a place to move. With such little inventory out there if we strategize the right way it could be a win-win for everyone.