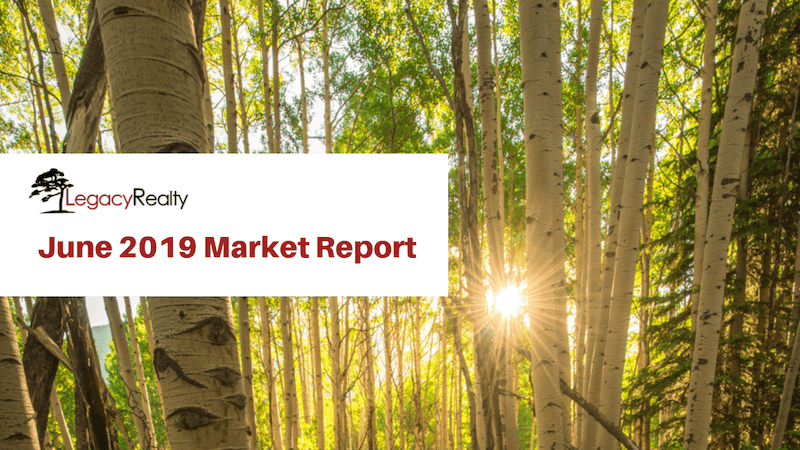 June 2019 Market Report
Well, our numbers in our crazy Denver real-estate market are staying pretty consistent with the trends that we have been talking about for months. We see a slowing of the market for sellers and more to choose from for buyers. While the market is still very much a seller's market it is changing. We continue to see more inventory for buyers to choose from, houses talking longer to sell. We also see a continued increase in the average sold house price from $492,094 in June of 2018 to June of 2019 we are at $501,550 which is a 2% increase.
With all this in mind, it is very important to keep things in perspective!
Many times when people look at a market and determine if it is a good market that fits their individual needs they look back 1 year, maybe even as far back as the last 5 years. Being in the business for 20 years like I have, it is amazing looking back how the market changes but how you can see fairly consistent market trends.  Many times to properly determine if buying or selling makes sense it is important to "keep perspective". Looking back at a longer period is very important.  For example, if you look at buying a home in Denver in 2019 compared to 2018, the house prices have gone up but the interest rates being so low (which are the lowest that they have been in 2 years), your payment would actually be lower. If you were to look at the overall Denver market trends since the early '70's, you would see that rates are WAY lower than average, days on market are WAY lower the average, and the prices have only dropped a total of 4 years in the last 50 years. When looking at these numbers you would probably conclude that our Denver market is an amazing place to buy a home and the sooner you can purchase a house the better off you are, in fact, the more homes you can buy the better!