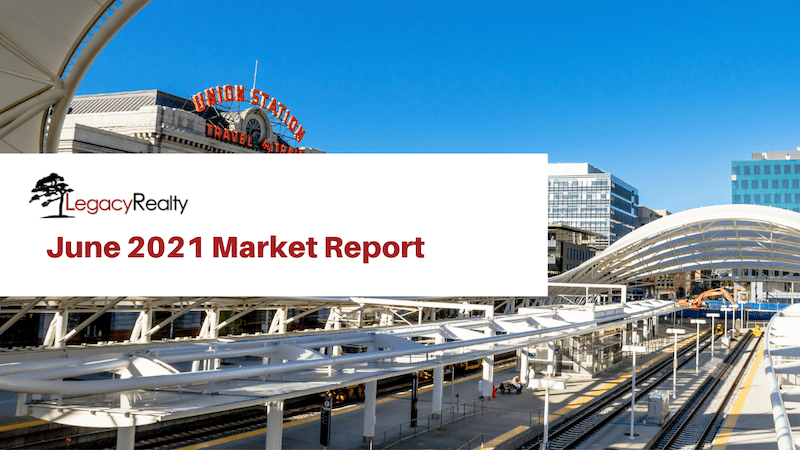 June 2021 Market Report
June Market Update
AVERAGE SOLD PRICE:
June 2020 – $521,706
June 2021 – $676,229
There is a 29.6% increase; the price went up $150,000 in a year. Did your income go up that much? NO… This is why you should invest in real estate.
MONTHLY INVENTORY:
June 2020 – 2.2 inventory
June 2021 – 0.7 inventory
It would take about 3 weeks to run out of the houses on the market. We are 68.2% lower than last year; however, this is the first month in which it has increased. Last month was 0.5 and in April it was 0.6.
ACTIVE HOMES:
June 2020 – 10,872
June 2021 – 3,893
This is a 64.2% decrease. COVID is still messing with the market.
TAKEAWAYS:
The market is still crazy! The hope is that going into September-October the market slows down. Most agents are expecting it towards the end of the year.
There should be 4-5 years at least with a 6-10% increase throughout the year; but, the decrease/slowing down is focused on the massive overbid on homes.
Buyers – Anytime is a good time! You should have a 6-10% increase in your home value which means it is the best investment you could have. If you are waiting for the prices to come down at least reach out so that you are ready.
Sellers – Now is the time. You could still get $50-60K over the listing price. Reach out NOW!!
Investors – Take advantage of the market… there are many ways to invest a little amount and get a ton out of your investment. This is the best investment you could make!