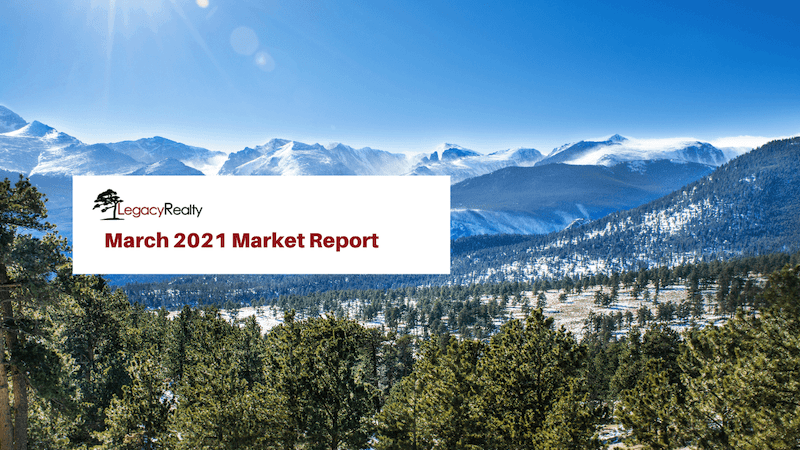 March 2021 Market Report
March Market Update
From March of 2020 to March 2021 the market has:
AVERAGE SOLD PRICE:
March 2020 – $518,790
March 2021 – $615,672
There is an 18.7% increase since this time last year and we are at a 4.5% increase over last month.
What Does This Mean?
These numbers are slightly inflated due to overbids and the average prices are from higher-end homes. All of this is dependent upon the month's supply of inventory.
MONTHLY INVENTORY:
March 2020 – 1.8 inventory
March 2021 – 0.5 inventory
There is a 70% drop in the inventory due to covid and that has also increased the prices that homes are going for.
ACTIVE HOMES:
March 2020 – 9,400
March 2021 – 3,046
There is a 64% drop in the active homes on the market.
If You are selling your home, you are in luck because people will be pouring in to see your home.
PERCENTAGE OF CLOSED vs. PERCENTAGE OF LISTED:
March 2020 – 99.3%
March 2021 – 102%
What Does This Mean?
Listed for 500K and they sell for 510K. The market is insane right now! There is a bubble due to Covid that is based on emotions however that bubble will pop.
The overbidding of 100K on homes is not on first-time homes but rather homes in the range of $500K-$700K!
The overbidding is not on just average homes/outdated homes but rather on homes that have been remolded! Put in 20-30K and you may be able to get +$40K on your home.
This is not just in the Denver market… this is a nationwide market.
TAKEAWAYS:
Sellers – Sell NOW! Reach out you could lose $80K if you do not list right now!
Investors – The rates are still low and some deals still out there. Reach out but be patient.
Buyers – Do not rush; be patient and be cautious.