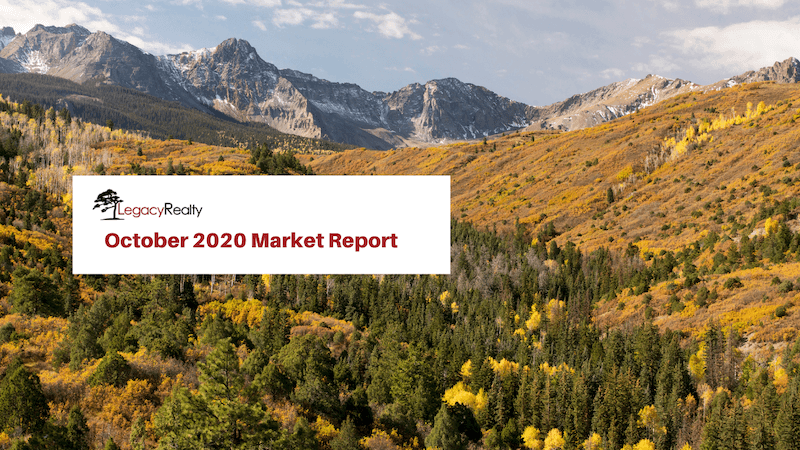 October 2020 Market Report
Hello everyone!
Today we are coming to you with our update and we just finished reviewing the numbers and wrapped up a seminar about the market. The October 2020 numbers are in and I am here to tell you what they all mean and give my expert weigh in on where the Denver Real estate market is heading this winter. The numbers are unprecedented so let's delve into what's happening. Be sure to click and listen. You might be surprised at what you're hearing.
Average Sold Price – $593,848. We are UP by 15.9% from this time last year. That is a great increase for Denver Metro; it shows that houses are still appreciating. Why are we having this huge appreciation?
More high-end homes are being sold at this time, which is driving the average prices of homes up in reports!
In a year or so these numbers will flip flop – we will likely see a return to lower-priced homes selling. Sellers, the market is skyrocketing, it's still a HOT market!!
Inventory Status – We are at an all-time low right now! Inventory is one of the most important factors to consider when analyzing the vitality of a real estate market. 6 months of inventory would be considered a buyers' market but right now, Denver Metro is at 1 month of inventory. Meaning, we're still a strong sellers' market. (52% lower than this time last year).
For those of you watching, NOW is a good time to buy. Interest rates are at an all-time low and yes, we might be short on inventory, but the conditions for buying are solid. The market will continue to increase as we move into 2021.
Curious to know more about the market in your neighborhood or community? Give me a call.
Please keep in mind that every real estate transaction is different, but I'm always happy to sit down and have a conversation and help you look at your options for buying, selling, or investing.
God Bless,
Shane Severson