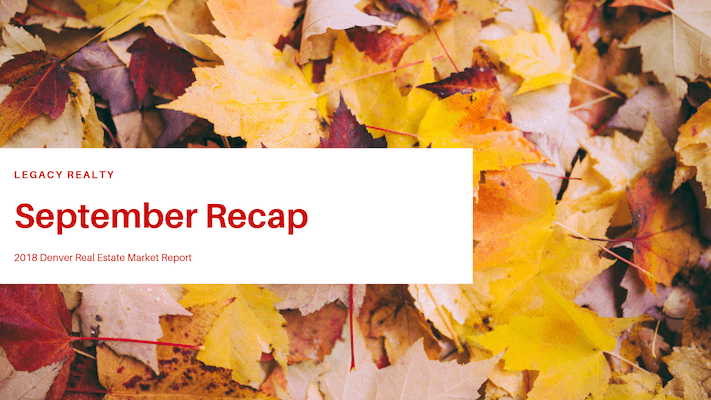 September 2018 Market Report
Well, it has been a few months since I have found the time to write my blog on the monthly market report.  The market in Denver has been extremely strong for years, growing at a pace of 10-12% appreciation per year.  We are in our 30th consecutive month of appreciation.  The talk of a bubble continues although no sign can be seen of one.  Having the knowledge and experience to know what is going on, knowing when to sell or buy and when to not is critical for a Market like ours here in Denver.
It has been a long time since I have seen as many opinions from people on what is going on and what the future holds for our real-estate market.  I see article after article in our papers, the news is filled with reporters interviewing multiple agents all with different opinions, and much talk around many water coolers over what people "feel" is going to happen in Denver.  The opinions range from… look out for the next huge crash in Denver, to the market is stronger than ever and has absolutely no signs of any slow down.
A few statistics that we see that I would like to give…*  Our Inventory is up 20% from this time last year
*  From May & June prices have dropped 4.9%
*  Home Sales are down 15% from this time last year
*  On average homes are sitting on the market for 6 days longer than this time last year
*  Average sold Prices are up 7% over this time last year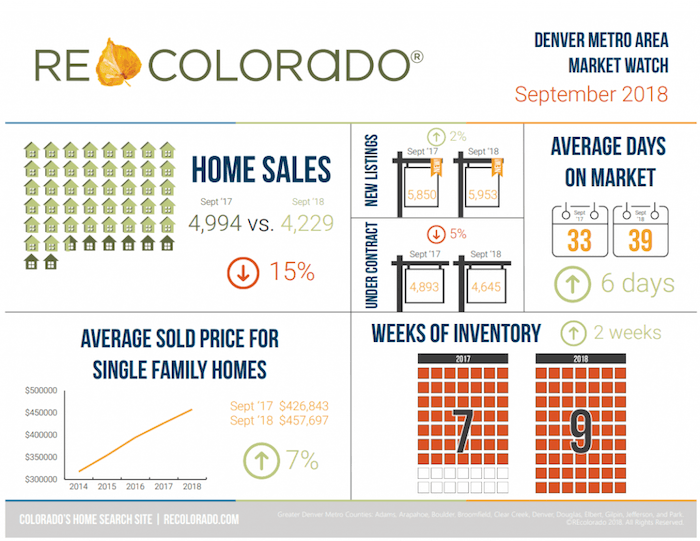 The question is what does all this mean?  Well, it could mean a lot of things.  First, let me say that every single year we see a MAJOR slow down coming out of Summer.  This is normal and we should not be surprised.  Next, let me say that there seem to be definite trends that show a slowdown at some level.  Again, this should not surprise us, I have been talking about this for over a year.  We are fully expecting a slow down from the crazy 10-12% increase but this does not mean by any means a drop in our market.
The major point that I want to make is everyone is guessing.  No one has a crystal ball.  There are a lot of good trends and stats but to know the exact day of a swing in any market is impossible.  So just know that every agent talking, and every news reporter speaking…it is all an OPINION!  So what do we do?
1.  Keep yourself educated.  Keep up with ones that have the knowledge (Your local agent).
2.  We wait and see what the start to the year holds, how fast the market ramps up after the holidays (this will tell us a lot).
3.  And if you have been waiting for the right time to buy or sell, be ready to move when you see the trends start to shift.