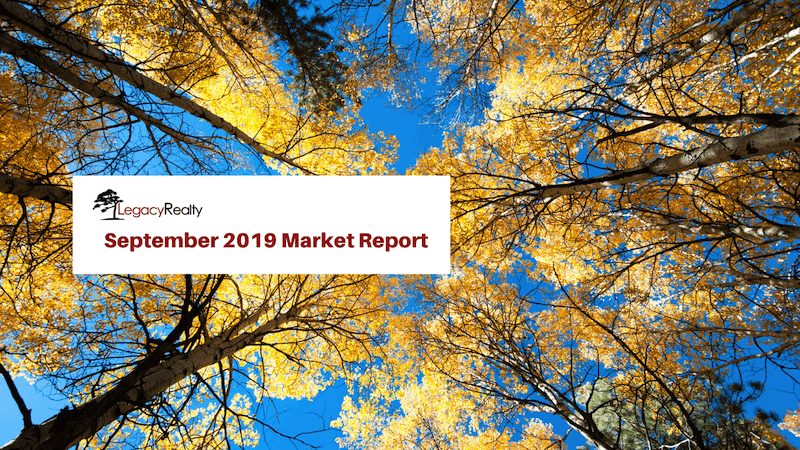 September 2019 Market Report
Hello everyone!
Couple stats to start out September 2019 at a glance…
AVERAGE PRICE – $510,732 – up 3.6%
ACTIVE LISTINGS – Over 8000 – up over 20% from this time last year. Listings has risen, but the supply is still the same. This is because there are still a lot of buyers out there finally making their move!
As I began to go over the September real estate statistics, it became incredibly clear that we are smack in the middle of one of two of the MOST important times of year. As we sit in this crucial time of year, where prices are as low as they possibly can get, I am sensing that the market is still very strong. Realtors in the Legacy brokerage who have feet on the ground and are out with their clients every day are still finding it very competitive for those houses which have been remodeled and nicely updated- they are just flying off the market.
When you have a strong market like ours, it's really good news for everyone. Sellers are making great money on their houses with prices continuing to make a steady climb. If you know me and follow my real estate advice, it should come as no surprise to hear that if you are looking to buy any sort of property, now is the time to make your move. Rates are low and we are in the bottom of the yearly price dip.
Call me if you want to chat about your personal real estate goals, I'm here to help.
Thanks and God Bless,
Shane